New DigiGroups!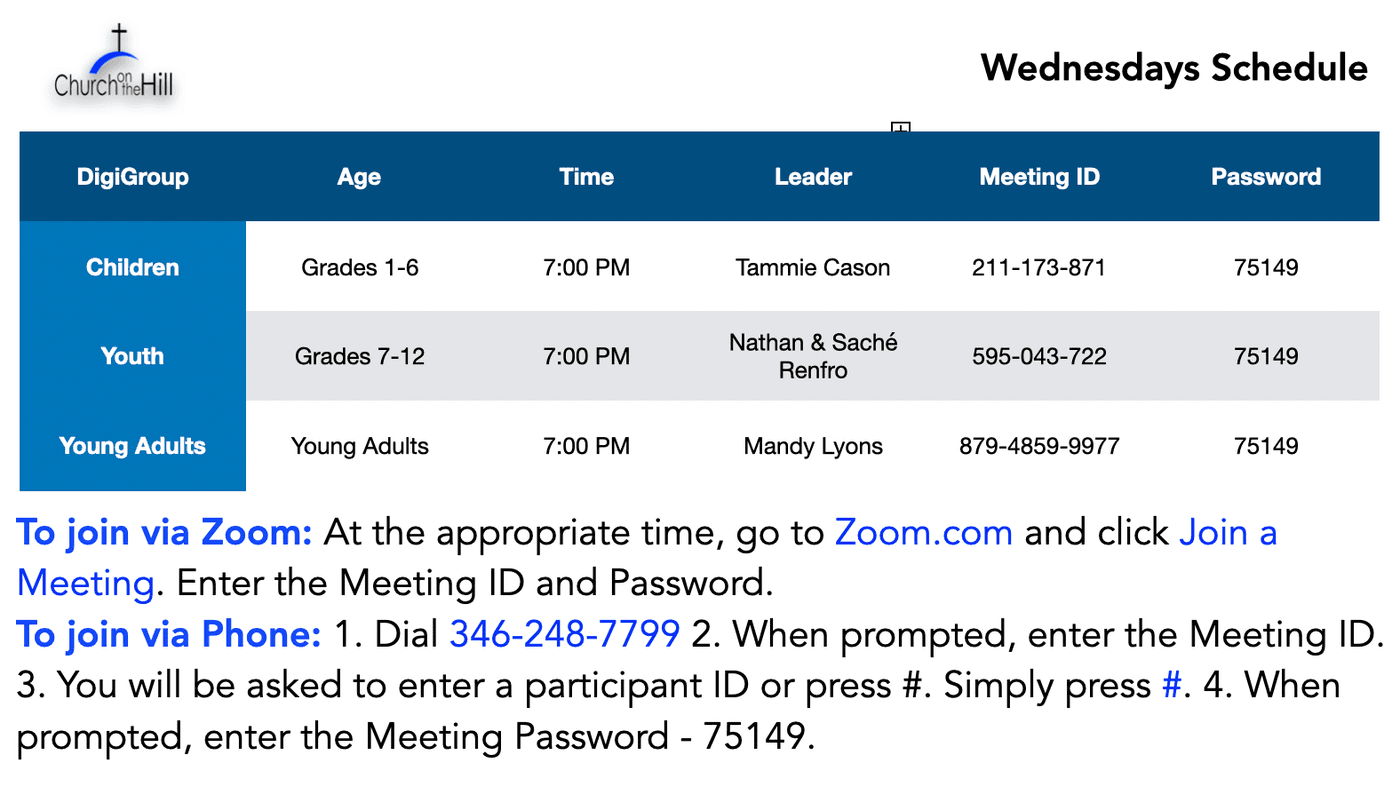 These are interesting times when we cannot meet together physically and must resort to digital connection. Join one of these DigiGroups to supplement your growth in Christ!
Digital Growth Gatherings include:
Preschool
Blaze Children's LIVE!
Ignite Youth LIVE!
Unemployed? No problem!
GriefShare (Coming Soon!)
Ministry Preparation Training
Evangelism Training
Lalla's Class, Tony's Class, Carla's Class groups
How to Study the Bible
How to Pray
Meal Preppin'
Couponing (Coming Soon!)
Money Management (Coming Soon!)
Some of the gatherings will be via conference call and others on Zoom.